Color
Red/Green Camo

Overview
Emergency underwear kit consists of washable cotton underwear with a secret pocket and seamless back-up undies that fit perfectly into a secret pocket.
The pouch is sewn into inside of the waistband to discreetly carry a variety of supplies such as liners, compact catheters, spare undies and wipes. The pocket is made with a water-resistant lining and converts into a small pouch to carry the soiled underwear. Perfect for those times when your boy is learning to use the potty, at school or has regular incontinence problems and medical conditions. 
Details and Care
Tagless design

Briefs with a pocket: Cotton 95%, Elastane 5%
Back-up undies: Nylon 90%, Elastane 10%
Imported
Machine wash cold, with like colors
Tumble dry low
Patent pending

For information on shipping and returns click here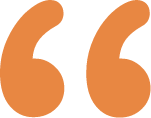 I don't want anyone to feel embarrassed about their medical issues. That's why our products are designed to meet everyone's needs!