My Private Pocket Kickstarter
Thanks to YOU, our awesome heroes, My Private Pocket not only met it's
Kickstarter goal but EXCEEDED it!
Thanks to you we hope to make the lives of many kids with bladder control issues a little
easier with our My Private Pocket and My Back Up underwear.
Thanks to your pledges we will be able to help underprivileged kids in Barranquilla,
Colombia. We'll be going there in April to personally hand out Secret Fox
pouches, new underwear and other goodies.
Paying Forward
We're off to Barranquilla, Colombia in April to visit HERO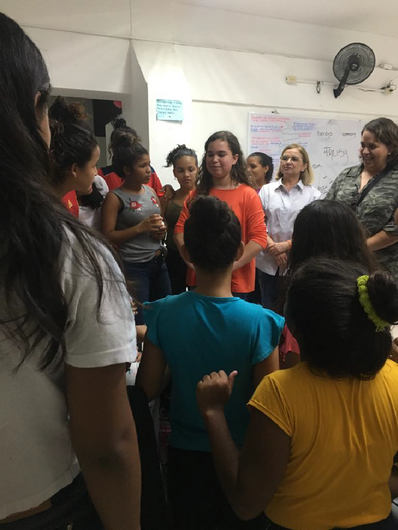 We have partnered with an orphanage located in Barranquilla, Colombia. For the safety of the children, we are withholding the name and location from sharing it in social media, thus we are naming it HERO.
We are very proud of HERO and the work they are doing with the children of Barranquilla. This organi-zation is a non-profit institution that protects and supports vulnerable children by creating a family atmosphere for them and ultimately allowing them to integrate into society as worthy and responsible individuals. Their purpose is to enrich the children's lives by empowering them though education and by providing the tools to live a normal life.
HERO has the capacity to help 100 children (all under the age of 18). Children who have been abandoned, who live in the streets, and have been physically and psychologically abused and/or neglected are welcomed at HERO. This location provides shelter, food and education to the children. In addition, it includes a library, recreational areas for children to play, and has licensed staff to handle any minor health needs.